Islamic finance adalah bagian dari Islam, fokusnya lebih dari sekedar upaya peningkatan keberhasilan keuangan/ekonomi secara material saja, lebih dari itu, Islamic finance juga mempunyai keterikatan terhadap nilai, etika dan syariah Islam itu sendiri, di samping mempunyai dimensi pertanggungjawaban di kemudian hari.
Sehubungan dengan hal di atas, sekitar satu dekade terakhir ini, area finance juga mulai dipengaruhi konsepsi etika dan kepedulian terhadap masyarakat dan lingkungannya, sehingga memungkinkan adanya the process of convergency between finance and Islamic finance.
Demikian yang dikemukakan oleh Chairman CISFED, Farouk Abdullah Alwyni, dalam kuliah umum tentang Islamic Finance yang diselenggarakan oleh Shariah Economic Forum (SEF) Fakultas Ekonomi Universitas Gunadarma pada tanggal 18 Maret 2017 di Universitas Gunadarma – Depok.
Hadir sebagai audiens para mahasiswa baik yang berasal dari Universitas Gunadharma maupun kampus-kampus lain, serta para pegiat dan pemerhati ekonomi Syariah.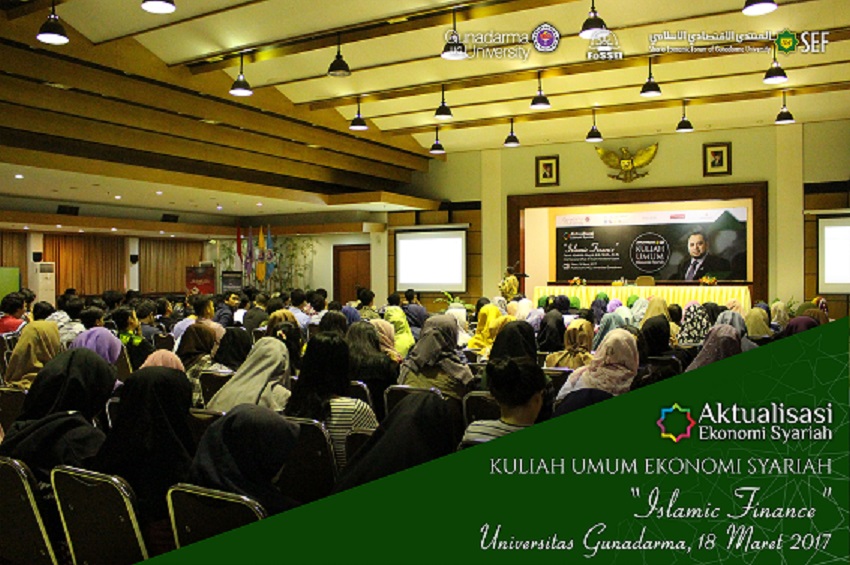 Komentar Anda